Barbara Chesworth
BSc (Hons) Physiotherapy
Member of The Chartered Society of Physiotherapy
Member of the Health and Care Professions Council
Member of Pelvic, Obstetric and Gynaecological Physiotherapy Clinical Interest Group
My name is Barbara Chesworth (but most people call me Babs). I am originally from County Down in Northern Ireland. I moved to England in 2002 to study Physiotherapy at the University of Nottingham.  I have wanted to be a Physiotherapist from a young age. My mum is also a Physiotherapist, so I grew up in a house where I knew about the profession from the word go. She definitely inspired me with her passion for changing people's lives.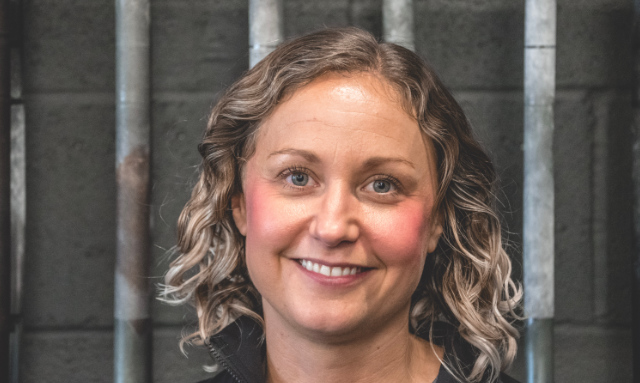 Over 10 Years of Experience
I developed my love for the specialism of Women's Health Physiotherapy about 10 years ago.  My family and friends will all tell you that once I get started talking about it, there is no stopping me!  I am passionate about what I do, and I aspire to educate people (especially women) on their body and how it changes throughout their life.  
When I was at university in Nottingham I met my husband, Alex. Alex and I now have three children, all of which are boys!  After having my third baby, I developed a degree of pelvic floor dysfunction. It was strange for me to experience the symptoms and problems that I have been treating in other women for years. It was time for me to practice what I preach! This has really helped me to develop a deeper understanding of what my patients are going through and has been an important part of my personal and professional journey.  
Exercise is a huge part of my life and plays a significant role in both my mental and physical wellbeing. I have loved sport from an early age, whether it was hockey, tennis, running or going to the gym. I discovered CrossFit about 4 years ago and have since been completely hooked. CrossFit is an intense form of exercise incorporating Olympic Weightlifting, functional movements and gymnastics. I continued to do it throughout my third pregnancy and returned to it as soon as I was able to afterwards.
As CrossFit works my body to the limit I was concerned about returning to it after developing pelvic floor dysfunction.  I didn't want to stop doing it as fits in around my hectic life and I love the buzz it gives me. I set about finding a way to continue to do the thing that I love whilst also protecting and preserving my pelvic floor. I am pleased to say that I can do this, but I have had to adapt how I do certain things so that I can continue with CrossFit. I want to teach others how to, where possible, continue to do what they love.