Clinic Location
Female Focus Clinic, Yew Tree Wellness, Carr Lane, Alderley Edge, Cheshire, SK9 7SL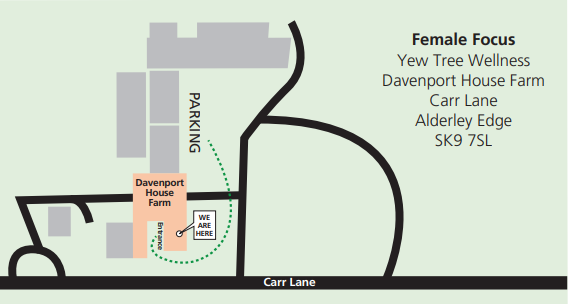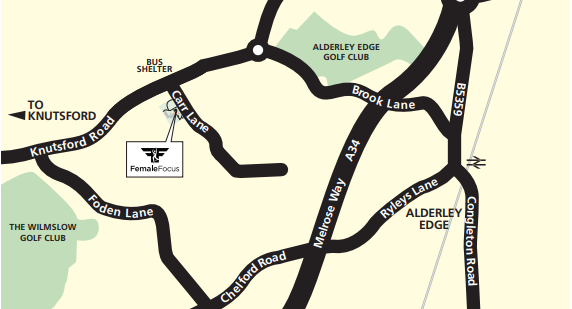 Female Focus is based in the tranquil and beautiful Yew Tree Wellness in Alderley Edge. It has been purpose designed to meet the needs of all women that come for assessment and treatment. Upon arrival at Yew Tree Wellness, please follow the signs to Female Focus Clinic. There is a downstairs waiting room exclusively for patients attending the clinic. The treatment room is located upstairs. Please bear in mind there is no lift at the clinic.
Home Visits
If you would prefer, you can chose to have your appointment in your own home. Please note that a surcharge will apply to cover travel costs, set up time, and time away from the main clinic base. Please contact us with your address to get a quote for a home visit.
Arranging an Appointment
I will endeavour to give you an appointment at a time to suit you. My clinic is open on Monday evening, Tuesday, Wednesday and Thursday daytime and Saturday afternoons. Please call me on 07793117043 if you would prefer to arrange your appointment by telephone.